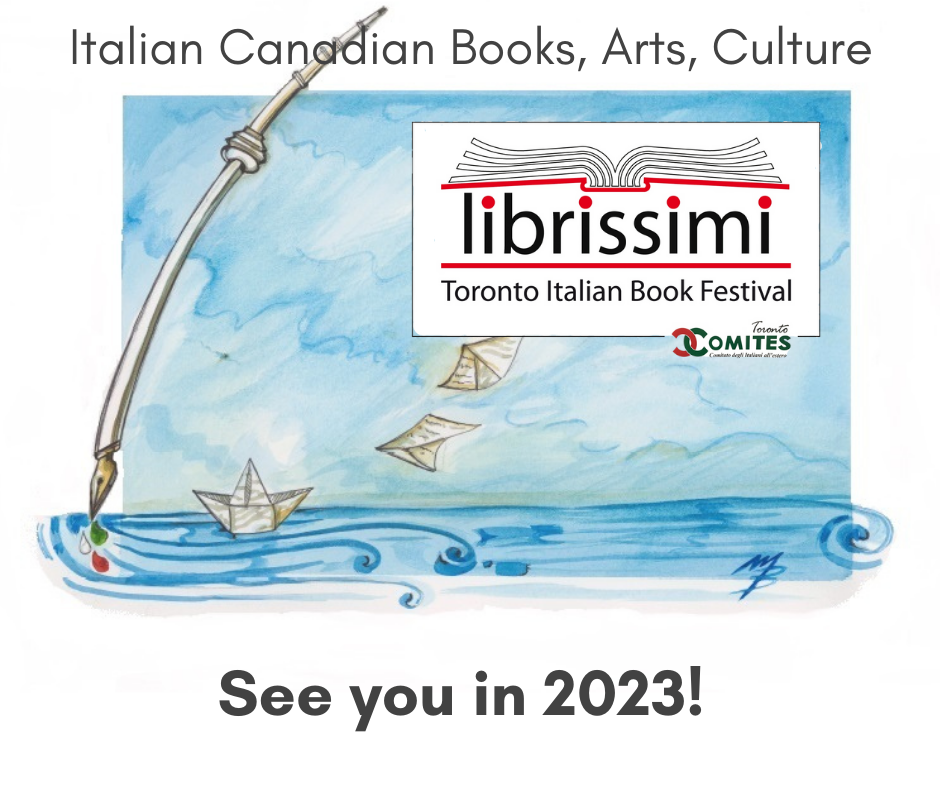 As the world walks on the path to recovery from
the global pandemic, Librissimi takes a pause in 2022.
During this pause planning won't stop. Visit this page from time to time for news and updates. The Festival will return in 2023 with a strong program. In the meantime, may books inspire you and fuel your recovery. Buona lettura!
Partners