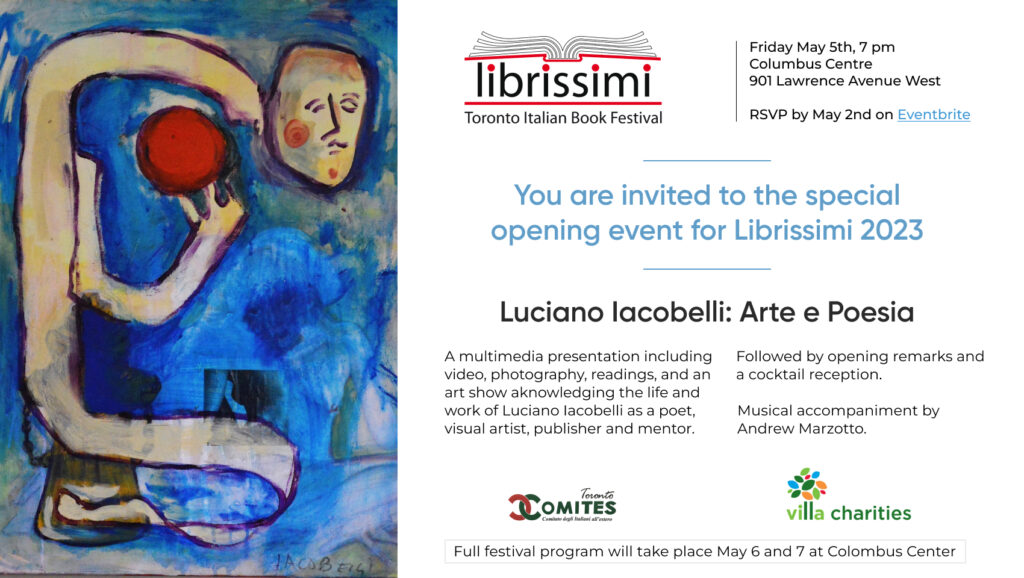 Luciano Iacobelli (1956-2022)
Fellow writers, artists and friends acknowledge Luciano's life and work as a poet, visual artist, publisher and mentor in a presentation that includes video, photography, readings, and an art show. Luciano was the author of seven books of poetry – The Angel Notebook (2007), Book of Disorders (2011), Painting Circles (2011) The Emu Dialogues, with Jens Kohler and Robert Marra (2015), The Examined Life (2016), Dolor Midnight (2018) and Noctograms (20221). He was one of the founding members of Quattro Books and sole publisher of the micropress Lyricalmyrical Press which published over 200 emerging and established Canadian writers.
Join us for this special Festival Opening event on May 5th at 7 pm. RSVP here
.
Partners